Updates · July 12, 2016, Tuesday · 0 comment

I'm planning changes for my blog — namely, I will be moving all the strictly personal posts elsewhere and the new blog will include:
Updates on freelance work, fiction and artwork
Updates on new connections and blog friendships
Round-up posts from blogs I read and whose that I feel is worth sharing
Anything about my fields (marketing, blogging, art, technology) that I feel are worth sharing
That's it.
Thanks for stopping by!

Characters, Updates · October 1, 2014, Wednesday · 6 comments

This post comprises of two old posts from Eternity Creative, a website that is no more that I ran from 2009 to 2011.
Since it's a time of creativity burst for yours truly, I thought it was better to list the last sweethearts who have a new online presence rather than starting with a Character Spotlight.
This listing contains 6 characters and a short profile of each of them.
** Thanks to all of the wonderful people who hosted my Characters in the past! Love you girls and guys! :love:

Alysha @ alysha.mwahh.net
Alysha is a special 15 years old robot shapeshifter girl from Electronia. 🙂 She lives at the Delea City Orphanage, but she is special because Jack Par and Luana (myself LOL ) adopted her and a few other orphans from the same institution on October 27th, 2010. Alysha is a sweetheart, she loves cats and pink kawaii stuff, reading novels and watching TV. She can get quite sensitive at times, and she often cries out of loneliness; but when she feels better, she'll work hard to make you feel better. See why she's a sweetheart?
Aquagear @ aquagear.pure-star.net
A little Explorabot who's an orphan living at the Delea City Orphanage, on Electronia. He was 10 years old in 2010, when Jack Par and Luana adopted him. He used to live at the institute because he lost his parents during a terrorist attack. He's a good boy, a bit of a joker at times, but very sensitive and considerate of others and their feelings. He's also a loyal friend to both offline and online buddies.
Phelian @ yume-jin.org
A much recent character, who fully belongs to the Berter family. Phelian is the only daughter of Redder Max, adopted son of Advancer One Berter, the legendary leader of the Explorabots. Phelian is 8 years old, and a smart little girl. Her lively personality allows her to make many friends anywhere she goes, but sometimes that cannot hide the great pain she carries in her heart, as she had a chance to meet her father before her 8th year of life. She grew up with a 'father-complex', so now that her dad is back in her life, she feels very much attached to him, and strongly jealous if anyone approaches her father too closely.
Ranth @ dixy-pixy.org
Ranth is a special kid in the Berter family, because… he's a Gargoyle!
Luana and Jack Par found him on Electronia, at a refugee center; he was abandoned by his corrupted clan when he was only 1 year old and had lived at the center all his life. Ranth was 8 years old in 2009, and he integrated well with his new adoptive family. He's sweet, caring, protective of his siblings and parents, and very loyal to all of his friends. A true little Gargoyle.
Now his parents found a way for him not to turn to stone during the day, so he can better enjoy his family life.
Kylia @ pinksesa.net
Kylia was a little Explorabot orphan who was adopted by the Berter family in 2010. She used to live at the Delea City Orphanage, on Electronia, together with Alysha, Spindle and Oran Slate. She was 13 years old in 2010, when she started blogging. Kylia suffers from a metabolic illness that doesn't let allow her transform, so she's always been emarginated in the shapeshifting society of Electronia. Kylia is sweet, sensitive, considerate and introverse. She has a crush on Ironbreaker but she hasn't told him yet.
Talla @ talla.beloved.nu
Now, it's time to introduce a new Robocity World character.
Talla was 14 years old in 2010, a bit loud girl but very sweet nonetheless. She came to Robocity because her creators decided to stop all their All Life projects and abandon AI experiments definitely, and they sent her to Robocity to let her build a new life for herself rather than abandoning her. Though she was hurt by this, she understood that they were still caring about her, and was grateful for their last decision. Talla took a while to integrate herself well in her new environment, but her cheerful character soon caught many Robocitans' hearts, to the extent that they voted her to Leadership election in 2014. Talla is the first robot woman to become a Leader in Robocity.
Image courtesy of Boians Cho Joo Young at FreeDigitalPhotos.net

Updates · May 23, 2014, Friday · 2 comments

This is a Sponsored post written by me on behalf of BIC 4-Color pen. All opinions are 100% mine.

BIC® is my favorite brand of pens.

….

What?! You won't believe me?

Okay, okay—- here's proof!
Ha! Now you believe me. 😉
These are my every day BIC® pens, but if I were to pick a pen for every use, I would go for a multi colored pen.
You know, the 4 Inseparable Colors in 1 Pen. 😉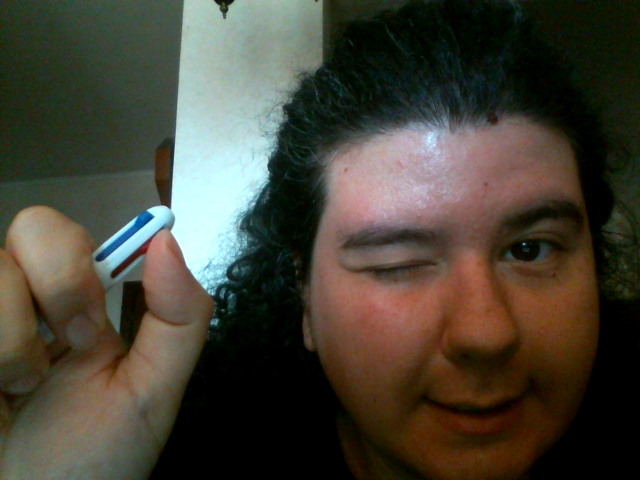 These pens are life savers to me. I tend to buy a lot of pens, but I lose them along the way every time I switch purse, backpack, tote bag and other containers. Also, it gets tough to take notes and write flash cards and summaries when you have to look for pens everywhere!
I love BIC 4-Color pens because they're so practical and I can just focus on my notes and writing, without having to worry about looking for pens I lost.
Also… LOL! You should look at the videomercials BIC® made for their multi colored pen. Promise not to fall off your chair, though. Heheh. 😛 Here they go:
Yes, I know. XD Hope you didn't pee in your pants from too much laughing. Don't they remind you of Teletubbies? LOL. Too cute.
BIC® gave each color a personality and a meaning, so the scene put me in a really good mood. 🙂
Blue

is for self appreciation. You know you're important. 😉

Green

is for jealousy — but we should keep that to a healthy amount!

Red

is for all correct things, and it really donates things a hint of passion.
Black hides secret dreams even though it shows as a plain color.
If Black is a nice person, then I'm more like Black (with a hint of Blue and Red)— I look plain and ordinary on the outside, but people who have known me for a while say I'm an extremely interesting person with a lot of talents.
Aww. :3
So, these colorful guys are on Facebook and Twitter if you're interested. LOL BIC® made them into character accounts and they're so fun to follow. XD Hehe. The updates are fun and they have inspired me some character stories for later. You'll see. 😉
Next time I'll hit Amazon or Staples and buy three or four more colored pens. :3 They're so inexpensive! A packet of 3 costs less than $6. It's a steal!
I'm always busy with my freelance work and my studies, I take a gazillion of notes and can neve find things (I lose pens all the time!), so… all-in-one solutions are definitely my thing!
Guess what?
I got my first colored pen in 1st grade (22 years ago, WOW!).
And you? 🙂