Updates · July 29, 2014, Tuesday

This week must have been targeted by some evil troll who wants to see me pull my hair out and scream.

You know, someone like this –>
Imge by James Shields via Compfight

Ehm, yes.
Well, I don't believe in trolls and evil spirits, but I do believe that one thing going bad attracts more things to go bad, like in a domino effect.
Around July 27, my Acer laptop decided it wouldn't connect to the Internet anymore. To date, I have no idea of what triggered the issue — my theory is that the update I ran the night before contains a bug that affects the Network Manager (my laptop runs on Debian Linux).
Then, about 24 hours later, my Asus netbook (that helped me work when the other device failed to connect) came up with the brilliant idea to erase the entire graphical server (Xorg) and leave me with nothing else but a dark terminal to type in. Once again, I suspect it was a bugged update to cause this, but I can't be too sure.
The good news is that my netbook never lost its ability to connect to the Internet, so we have to thank that if I'm able to type this entry right now. The system is still a mess, I can't work with it, and it will probably take me another two or three days to sort everything out.
My fiance is on vacation, so he can't help me here. I'll have to dive deep into the ocean of Linux administration and management and come up with some fix (no matter how ugly it might end up being; I'm not an expert in this area).
Let's see how (and when) this story ends. I hope to not lose any of my current freelance clients, or I'll be really in trouble. 🙁
Updates · May 23, 2014, Friday

This is a Sponsored post written by me on behalf of BIC 4-Color pen. All opinions are 100% mine.

BIC® is my favorite brand of pens.

….

What?! You won't believe me?

Okay, okay—- here's proof!
Ha! Now you believe me. 😉
These are my every day BIC® pens, but if I were to pick a pen for every use, I would go for a multi colored pen.
You know, the 4 Inseparable Colors in 1 Pen. 😉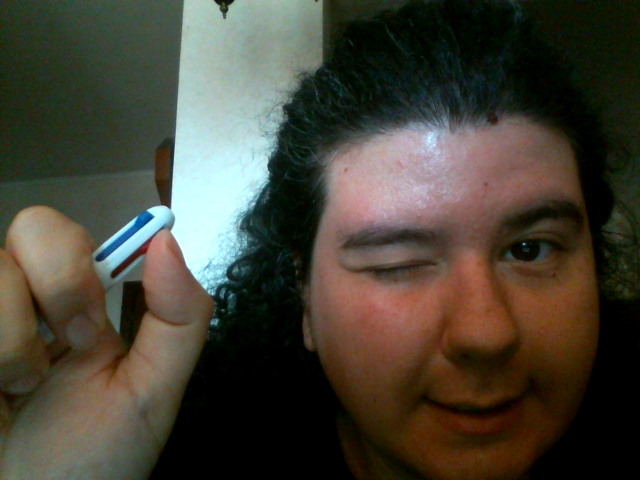 These pens are life savers to me. I tend to buy a lot of pens, but I lose them along the way every time I switch purse, backpack, tote bag and other containers. Also, it gets tough to take notes and write flash cards and summaries when you have to look for pens everywhere!
I love BIC 4-Color pens because they're so practical and I can just focus on my notes and writing, without having to worry about looking for pens I lost.
Also… LOL! You should look at the videomercials BIC® made for their multi colored pen. Promise not to fall off your chair, though. Heheh. 😛 Here they go:
Yes, I know. XD Hope you didn't pee in your pants from too much laughing. Don't they remind you of Teletubbies? LOL. Too cute.
BIC® gave each color a personality and a meaning, so the scene put me in a really good mood. 🙂
Blue

is for self appreciation. You know you're important. 😉

Green

is for jealousy — but we should keep that to a healthy amount!

Red

is for all correct things, and it really donates things a hint of passion.
Black hides secret dreams even though it shows as a plain color.
If Black is a nice person, then I'm more like Black (with a hint of Blue and Red)— I look plain and ordinary on the outside, but people who have known me for a while say I'm an extremely interesting person with a lot of talents.
Aww. :3
So, these colorful guys are on Facebook and Twitter if you're interested. LOL BIC® made them into character accounts and they're so fun to follow. XD Hehe. The updates are fun and they have inspired me some character stories for later. You'll see. 😉
Next time I'll hit Amazon or Staples and buy three or four more colored pens. :3 They're so inexpensive! A packet of 3 costs less than $6. It's a steal!
I'm always busy with my freelance work and my studies, I take a gazillion of notes and can neve find things (I lose pens all the time!), so… all-in-one solutions are definitely my thing!
Guess what?
I got my first colored pen in 1st grade (22 years ago, WOW!).
And you? 🙂